Car accidents and insurance claims can be a headache. With over 50 years dealing with accident claims, let Ernie's Auto Body deal with them for you!
We have all major insurance companies on speed dial. Let us use our expertise and experience in handling insurance claims to get you the best possible payment from your insurance company so you get the quality of work you deserve.
We tow your car to our shop if it is not drive-able. We perform a thorough inspection so all the damage can be calculated into your car's estimate. We handle all the arrangements for a rental car through Hertz car rental service. We use start of the art computer calculations to determine if there is any damage to the frame and or not readily visible damage. The repairs are performed by our experienced crew with quality parts to insure your repairs guaranteed for life. Our professional painting process insures your cars paint matches or exceeds the manufacturer's standards.
If your car is in an accident and the insurance company believes that the cost to repair the car exceeds the real value of the car, they may declare your vehicle to be a total loss. We have found in the past that better than 80% of the population has NOT received the correct amount of settlement money. With over 50 years dealing with insurance companies come to Ernie's Auto Body and let us help you to get a fair and honest settlement.
Step 1: Strip and Inspect
The Car is Stripped. In order to assist your insurance company, the damaged parts and panels are removed from the vehicle. By doing this it allows the adjuster to view damaged areas that cannot be revealed while exterior panels are still on the vehicle. This insures the entire car can be inspected for any damage to get your vehicle restored to factory-new appearance and specifications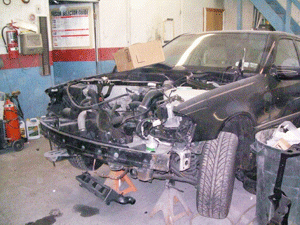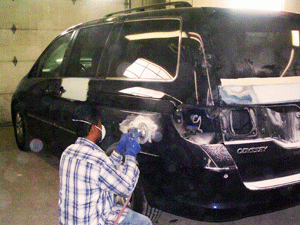 Step 2: Expert Repair
The next step in our process is repairing the physical damage to your vehicle. We start from the chasis and work our way up. We use state of the art equipment like our Car-O_liner to detect and repair any variances in the frame to make sure your car is restored back to it's factory specifications. Our qualified technicians build out the rest of the body using quality parts and precision measurements throughout the whole process.
Step 3: Precision Painting
When all the repairs have been completed the car is then painted in our Nova down draft spray booth. Experienced technicians use computerized color matching to give you the perfect color match for your car. Our results meet or exceed manufacturer's specifications giving you perfect color and long lasting protection.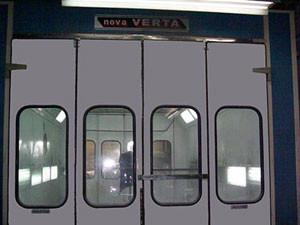 Step 4: Full Detailing
After the car is repaired and painted our technicians clean and detail your car. A full deep cleaning of the interior and exterior will restore the beauty and shine to your vehicle.
Computer Estimates
At Ernie's Auto Body your vehicle is important to us. Our state of the art technology measures even the slightest defect in the frame and body of your car to insure you receive the quality repair you deserve. We give you the best estimate and deal with the insurance companies for you. Leave the headaches to us.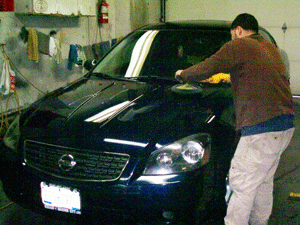 Car Rental
Do you need a rental car? Let us arrange one for you. Our partners and Hertz Car Rental can pick you up and drop you off right at our shop. Most of our customer's insurance companies cover the cost of the rental. We know car repairs can be a hassle, let us do the work for you.

Lifetime Warranty
Ernie's Auto Body provides a Warranty on work performed during repair. This Warranty is valid for as long as you own the vehicle stated herein, and is for the person to whom the Warranty is granted and whose name appears herein and on the original work order. This is a labor only; fragmented four-part Warranty, and stipulations pertaining to each fragmented part are stated hereafter.
1 – METALWORK: A "lifetime warranty" is provided for all metalwork, to include welding and the application of materials utilized in making collision repairs against cracking, flaking pitting or deterioration, excluding rust repairs. 
Ernie's Auto Body will repair and repaint, excluding rust repairs, any metalwork warranted.
2 – PAINTING, STRIPES & DECALS:
A "lifetime warranty" is provided for all painting-related priming and painting work against solvent blistering, peeling, hazing and excessive loss of pigmentation, and a "lifetime" limited warranty on the application and adhesion of decorative stripes and decals, excluding those defects which are caused by extreme environmental conditions to which the vehicle may be exposed.
Ernie's Auto Body will re-prime, repaint, re-stripe or re-decal the specific section or sections of the vehicle warranted. Rust repair is excluded.
3 – MECHANICAL REPAIRS: A "lifetime warranty" is provided for mechanical repairs
pertaining directly to original collision damage.
4 – PARTS: A "lifetime" warranty is provided for parts unless MFG. warranty is less or more, on new parts installed by or at Ernie's. (Please Note: shop warranty does not exceed Mfg warranty.)
5 – SECTION 1-4: Ernie's Auto Body will repair, repaint, or replace solely at its option any items in section 1-4, when claim is made while the present owner stated herein owns the vehicle, unless caused by or damaged resulting from unreasonable use, maintenance, or care of the vehicle. This written warranty shall be null and void if the repair is altered, adjusted or tampered with by any person not authorized by Warranty Grantor. This warranty is not  transferable.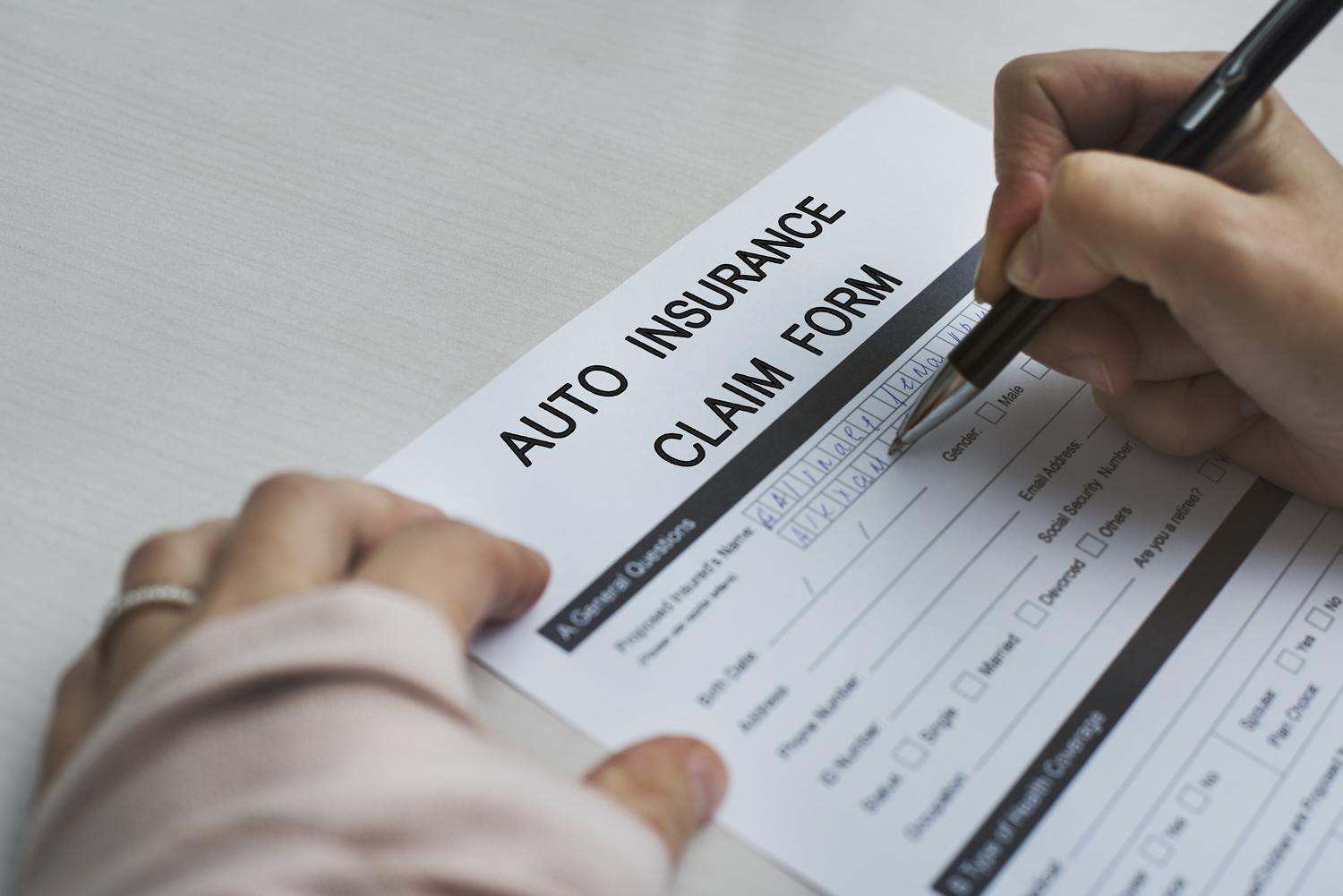 6 – SPECIFICALLY EXCLUDED: Incidental costs, such as towing fees, car rental charges, travel expenses, &/or assemblies and components which are not specifically covered by this warranty, nor are consequential damages such as damage to other assemblies and components resulting from a defective part or caused by rusting of interior or exterior panels, is not covered.
THIS STATES ALL THE WARRANTIES made by Ernie's Auto Body & contains the only promises for which it will be responsible.
7 – CUSTOMER'S OBLIGATIONS: In order to obtain the benefits of this warranty, the owner shall:
A) Present the owner's copy of this warranty document to the warrantor before
requesting warranted repairs or parts, and
B) Have any warranted repair, adjustment, or inspection made only at the premises
of Ernie's Auto Body during normal business hours.
All Warranties implied by law, including the warranties of merchant ability & fitness
for a particular purpose, are hereby limited to the warranty period herein and shall
expire at the end of such period.